I am wondering if anyone has a clue as to what i have growing here... on the left is like a little patch of circles, and the right is well i dont have a clue. any ideas?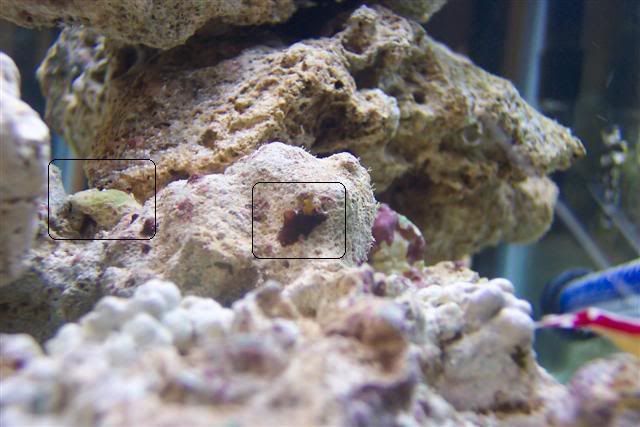 heres a side view of the reddish/orange thing from the right...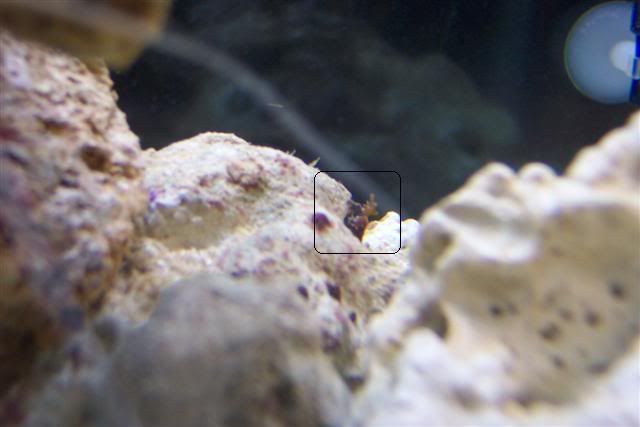 and another patch of circles on a rock in the back...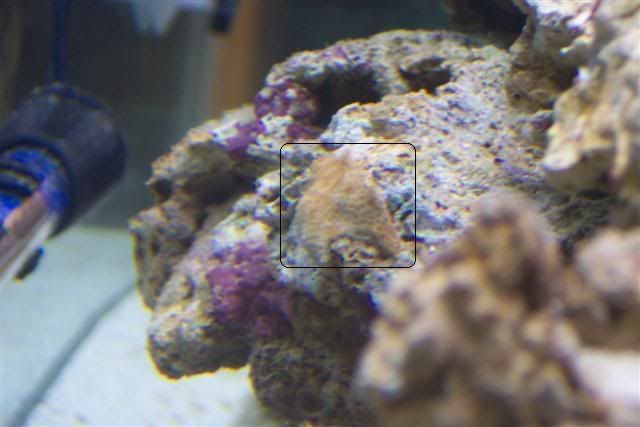 any ideas?