Alrighty.. got this little guy last week. I assumed he was a bi-color blenny but I keep having doubts. Most bi-colors I see have a dark navy front half, and yellowish back half, like this:
My little guy has a dark head, but that's it, and it fades all the way down to a pale yellow: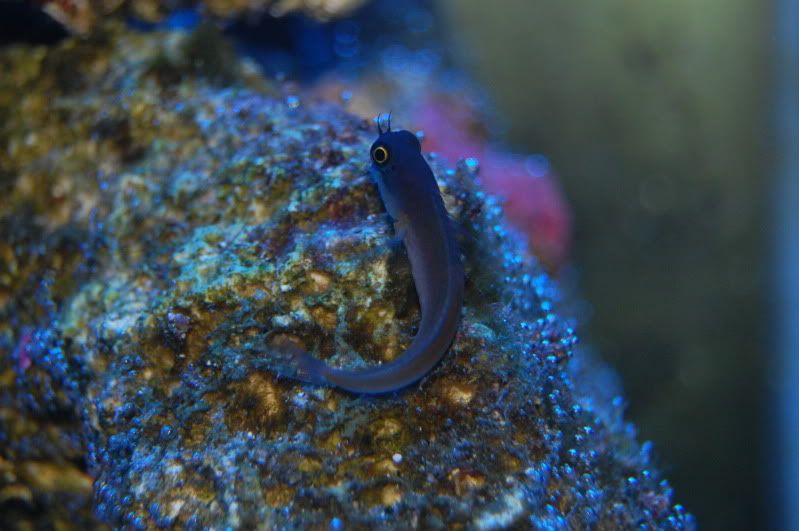 Also, I got my first SPS today. Guy at the LFS said a guy just traded in the little frag this morning, so he's not sure what it is. He said maybe staghorn but I thought staghorn had thinner branches. These are pretty fat and short. He's a VERY pretty lime green in the light!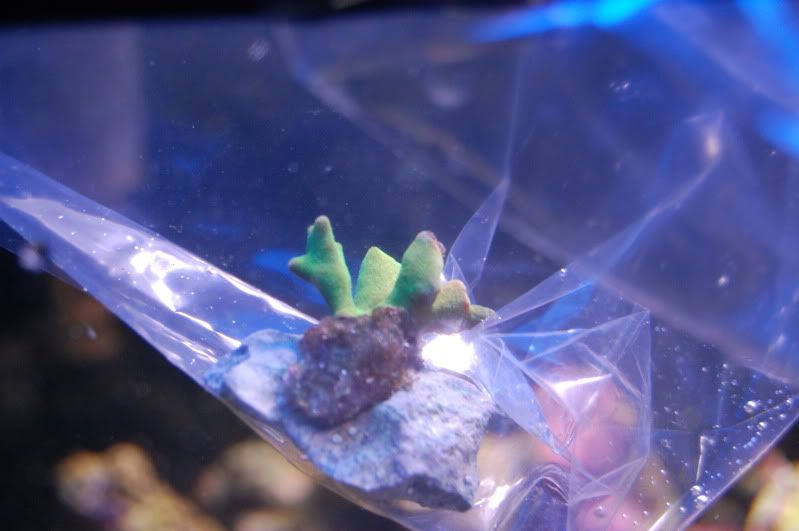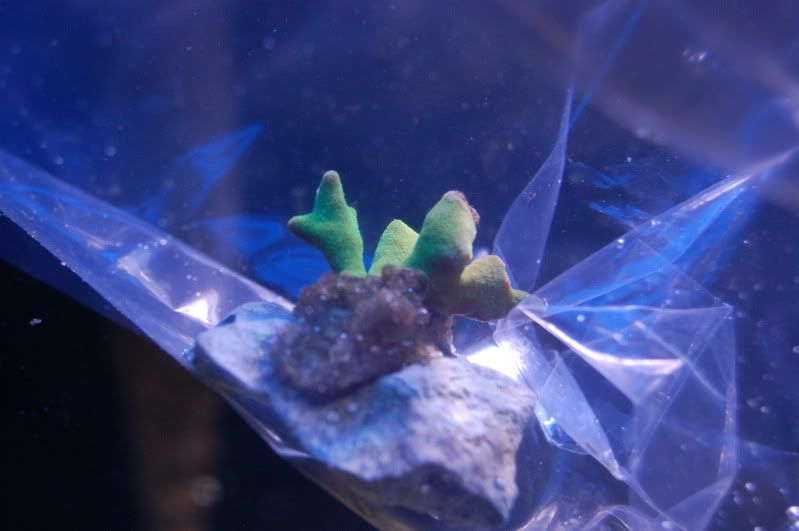 Any help would be great!