Here is my aquascaping as of right now...my new light will be here soon (hopefully)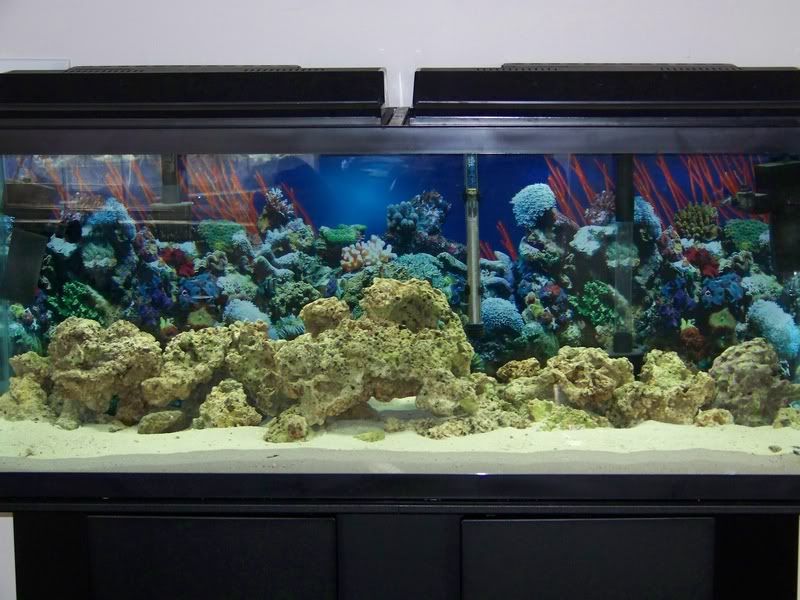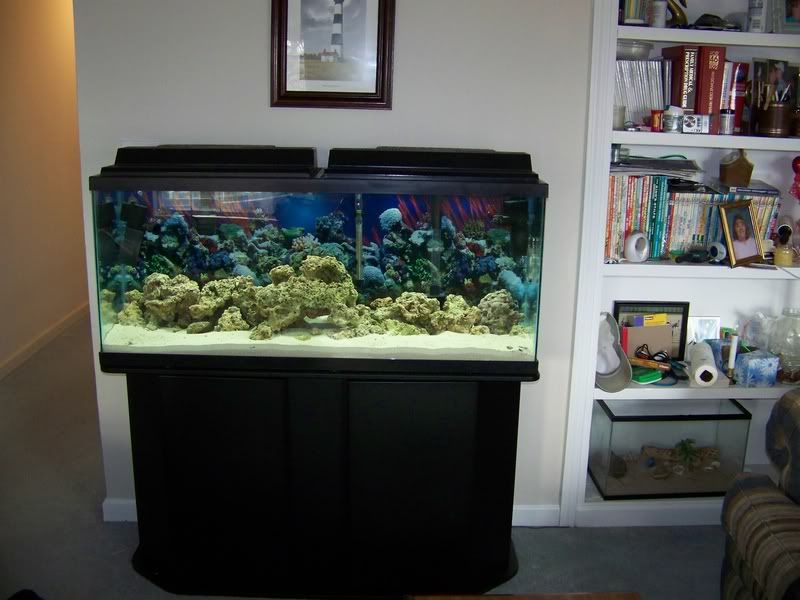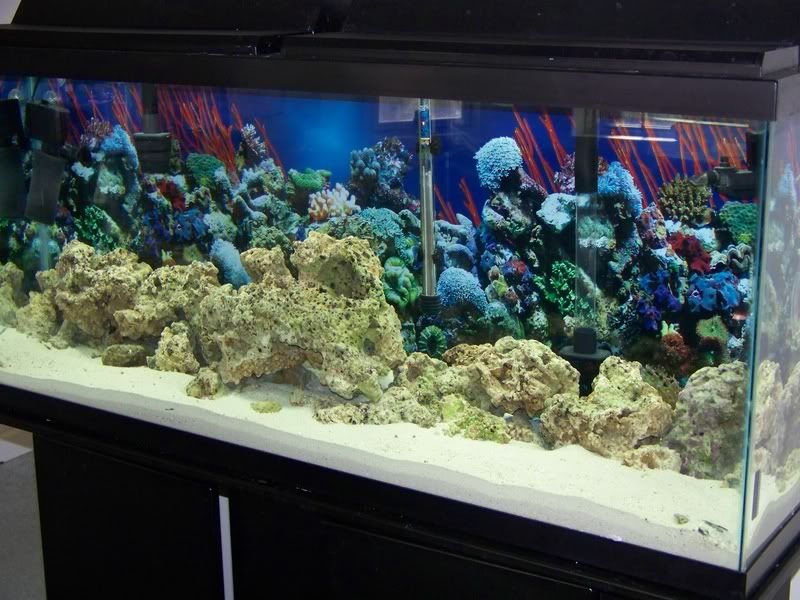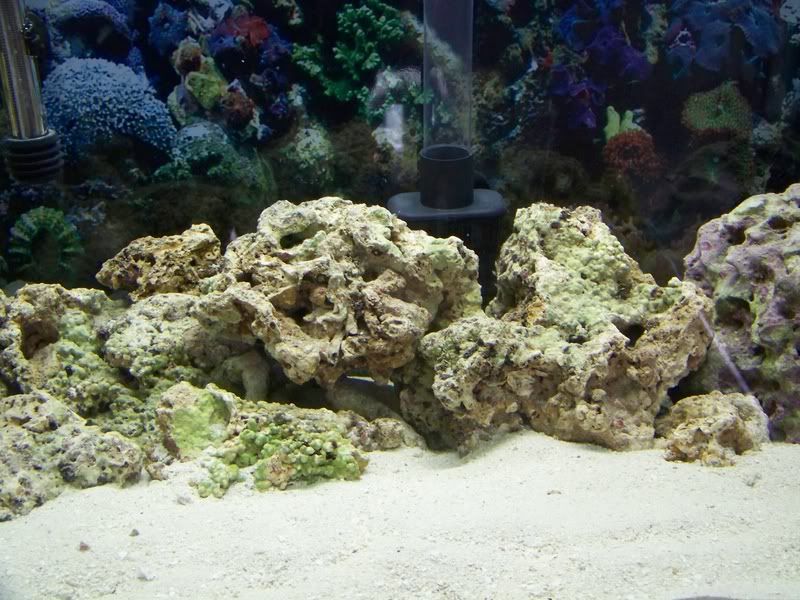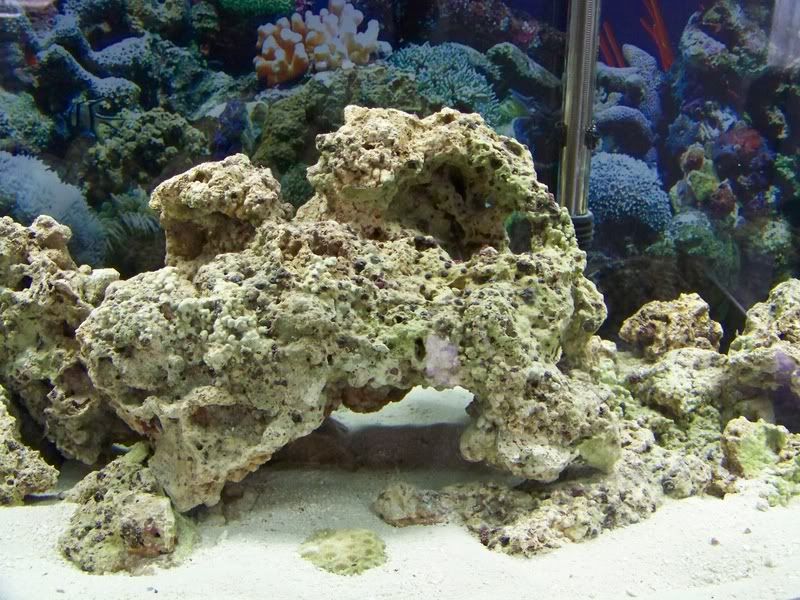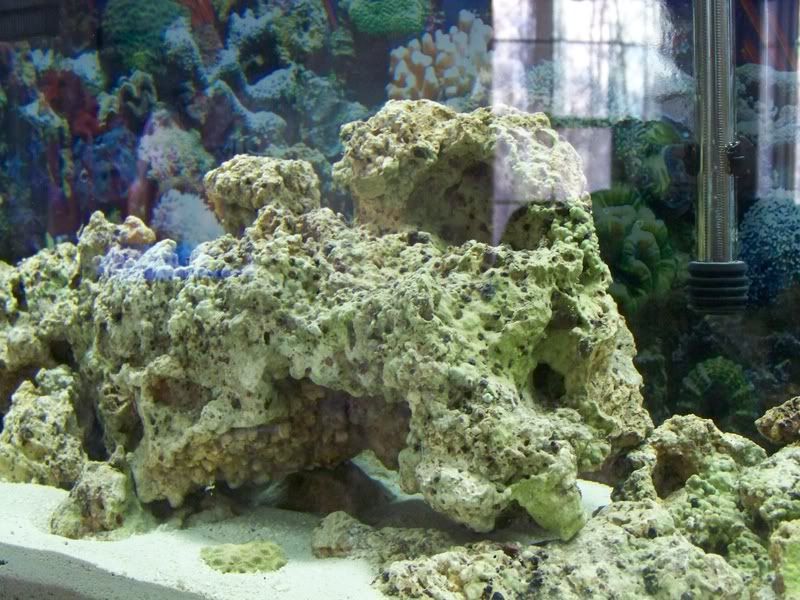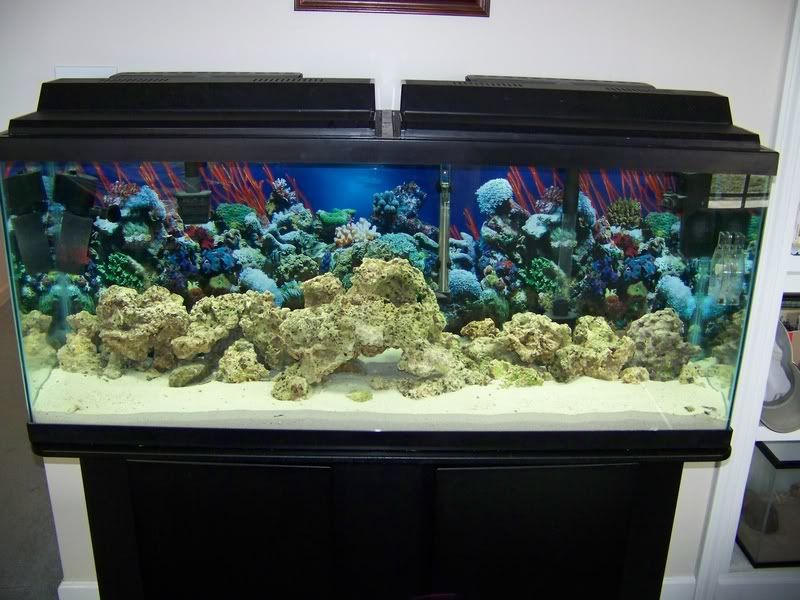 Im soo..confused on what to do next....
Should I get more LR? Or should I combine the LR on the sides?
I have 2 red shrooms, 2 watermelon shrooms, yellow polyps, and orange center zoas comming next week and I want to make sure I have the best places for them!
INFO:
55 gallon tank
Setup since October
80 LBS LS
55-60LBS Fiji Ultra Premium LR That a purchased a couple of weeks ago that cured for almost 3 wks.
Inhabitants:
2 blue legged hermits
1 sea star
5 feather dusters (Hitchhikers)
Any help/opinions would be great as always!!!
Thanks,
-Amy