First off, I have a 24 gallon nano tank, with a sixline wrasse and two true percs.
It has 28 pounds of live rock; and a "nano fuge", with chaeto and nano glo lights in the back.
I've noticed an abundance of copepods, as well as athropods (sp?) and decided to try a small green mandarin.
I bought some tigger pods, (I now know that they are a cold water species and I need to try a different strand for future stocking), however after doing a little bit of research decided to make a copepod tank for culturing.
So I went ahead and released the tigger pods into my fuge and saved some of the bottle for future use.
Ok here is where i'm going to install the copepod tank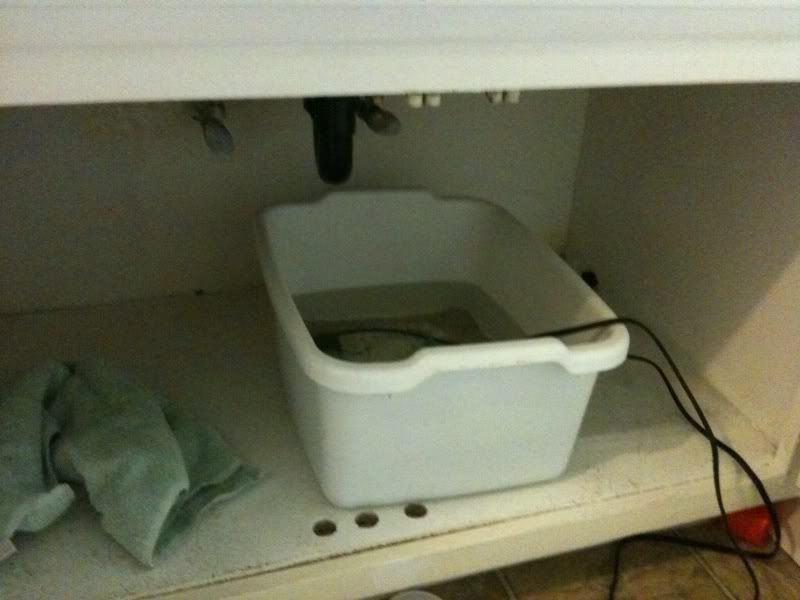 So I got a 5.5 gallon glass tank, a bubbler, some splits, airline with airstones.
Dug out an old light unit that has some Compact Coiled tubes.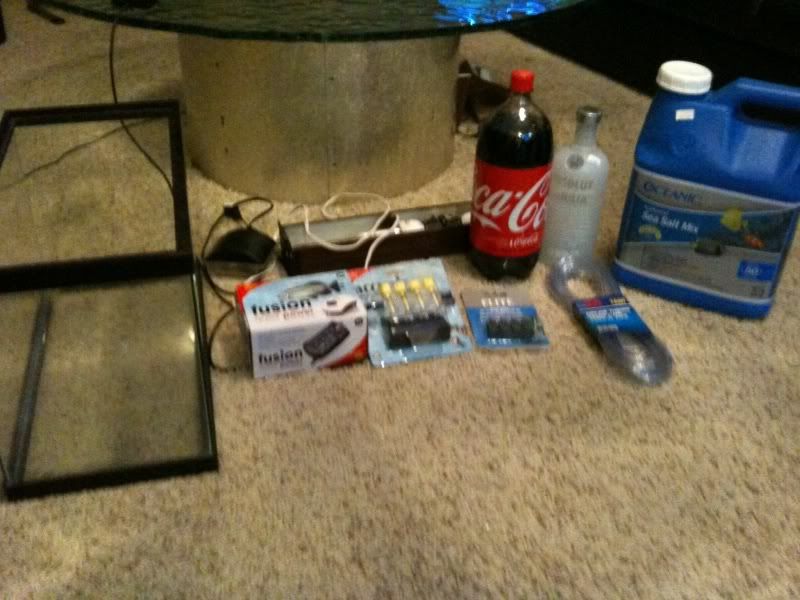 And voila, I have an attempt at culturing pods.
I set it up with some chaeto from my fuge, along with two small live rock pieces from the fuge that I know are loaded with additional copepods, then added about 2/3rds of a bottle of phytoplankton and the rest of the tigger pods.
I'm going to see if this works, and if not I think I'll buy some cultures from the FF place and run a clean batch with only one kind of pods and some phyto.
Any advice or interest is appreciated. I know its going to be a learning experience. I'm kind of looking at it as a science experiment.
I'm also going to start producing phytoplankton nanno in 2ltre bottles to be able to feed the copepod cultures.
See you along the way