I can't believe how much better my coral are doing in my new tank. I had to get a new one because my old one was falling apart. My GSP are so crazy! Here are pics of before and after.
Here is my tank a couple months ago when I jsut set it up- my gsp were loosing color and receeding. NOt real bad, just enough for me to notice.
Now they have all their color back and are taking over the whole rock. I love it!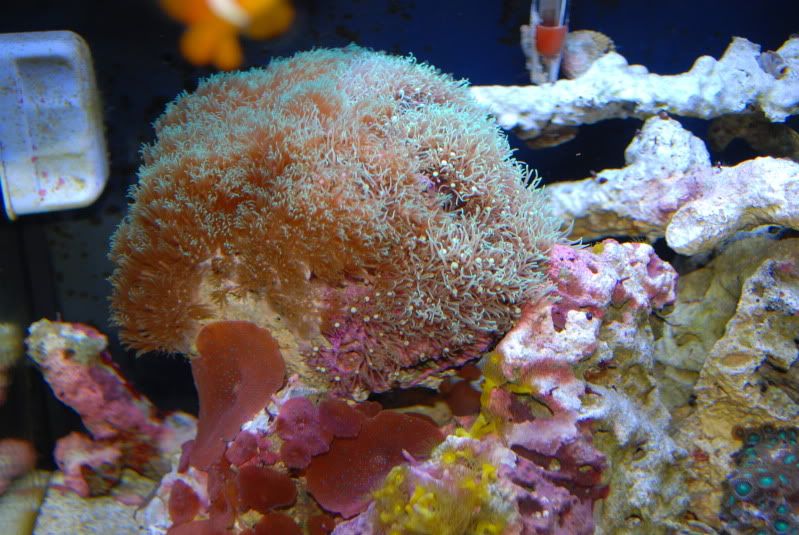 My mushrooms are doing good too. Everything is doing better.