Hey guys and gals
I just wanted to share my saltwater lagoon (pond). I find it much more enjoyable to view my critters from above as opposed from the side. Plus it's fun to hand feed my fish.
I took a 300 gallon Rubbermaid stock tank and transformed it into my lagoon.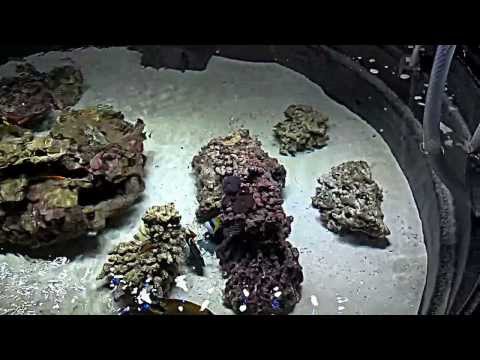 VIDEO UPDATE----------------------MAKE SURE IT'S SET TO HD 1080P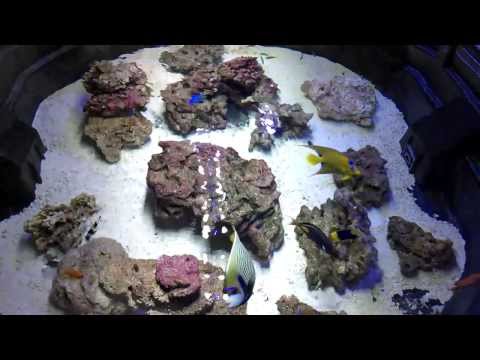 Critters:
Achilles Tang
Naso Tang Juvinile
Queen Angel
Queen Angel Juvenile
Emperor Angel
Black and White Ocellaris
Ocellaris Clown
Bicolor Angel
Lyretail Anthias (2x female, 1x male)
1x Regal Tangs Juvenile
1x Passer Angel Juvinile (currently in quarantine)
Various Hermit Crabs
1x Ornate Spiny Lobster
2x Blue Spiny Lobster
200 lbs live rock
Super thin sand bed with a mix of fine and crushed coral.
Aqua Remora C 180 Skimmer
Marineland LEDs
EcoTech Marine MP60 Vortech
400W Marineland Heater