Here are some pics of my new setup. This is a 75g Deep Blue Edge Rimless with Marineland Monterey stand in black. I upgraded the bulkheads from the kit. They seem flimsy and cheap. Here is a list of my equipment that i will be using:
Sump: Trigger Systems Ruby 30s
Skimmer: Reef Octopus Diablo XS160 In sump
Heater: 2 150w Eheim Jagers
Pump: Mag Drive 9.5
Lighting: Maxspect Mazarra P Series - 2 Modules so far. Will most likely order a 3rd module.
freshly painted using krylon fusion flat black
finished after 2 coats.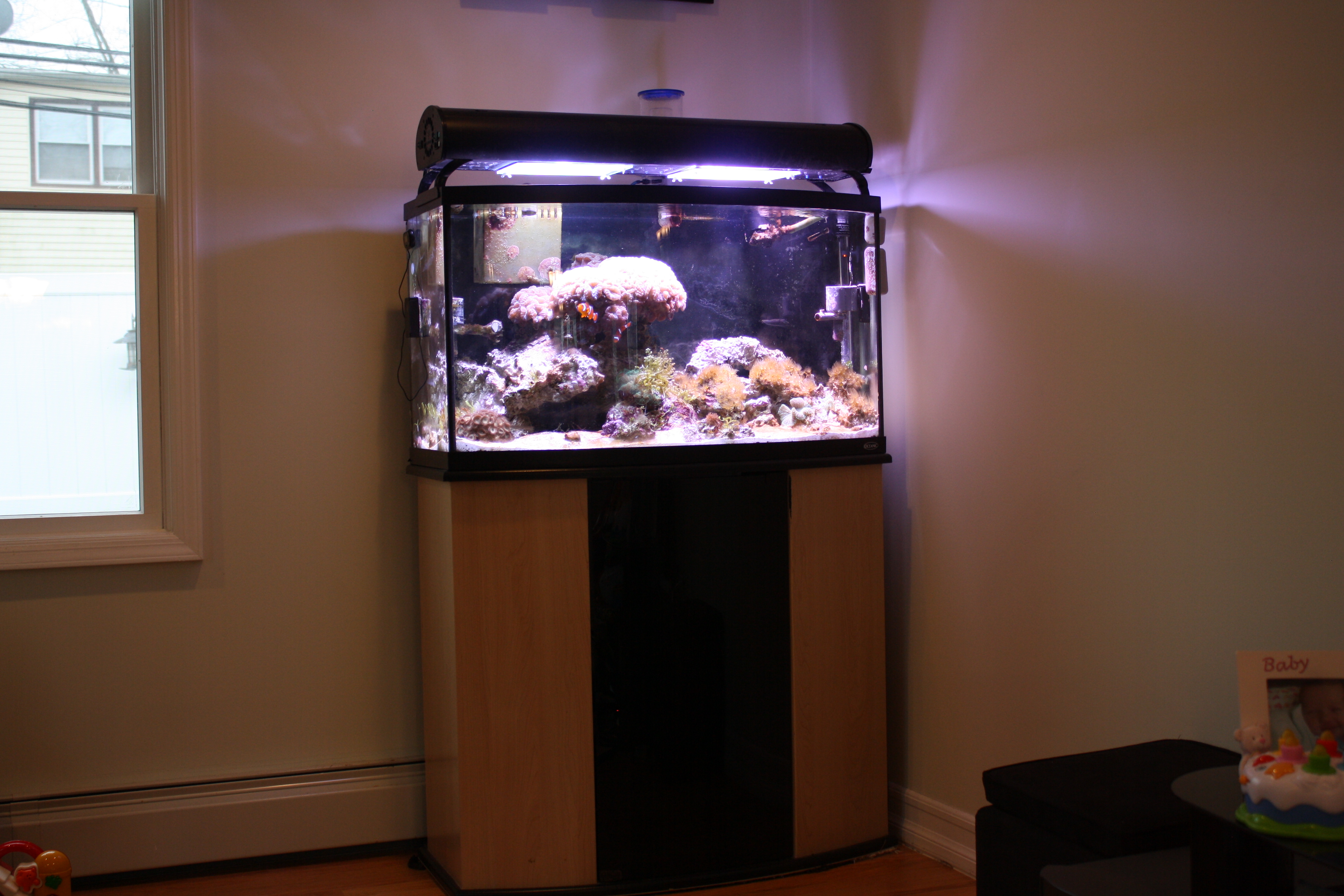 current setup Oceanic 46g bowfront
painted and on stand
46g moved over and 75 in place ready to go.
Equipment. Skimmer is a beast!
closeup of maspect modules.
More pics to come. Buying live rock from LFS this week. They just got in some nice rock. I need to grab about 50lbs before its all gone. Great price of $5 a pound.
Feel free to comment, like, dislike or whatever lol