When we upgraded we used 2 nicely shaped rocks we had purchased and were in the sump of the old tank for a few months before the move.
This weed started growing, thinking the tangs would take care of it we didn't do anything about it, appears the Tangs don't care for it and its just now growing out of control, attaching & smothering corals and breaking off into large bits and floating around the tank, getting stuck in Gyers. I had picked and plucked only to have it return very quickly.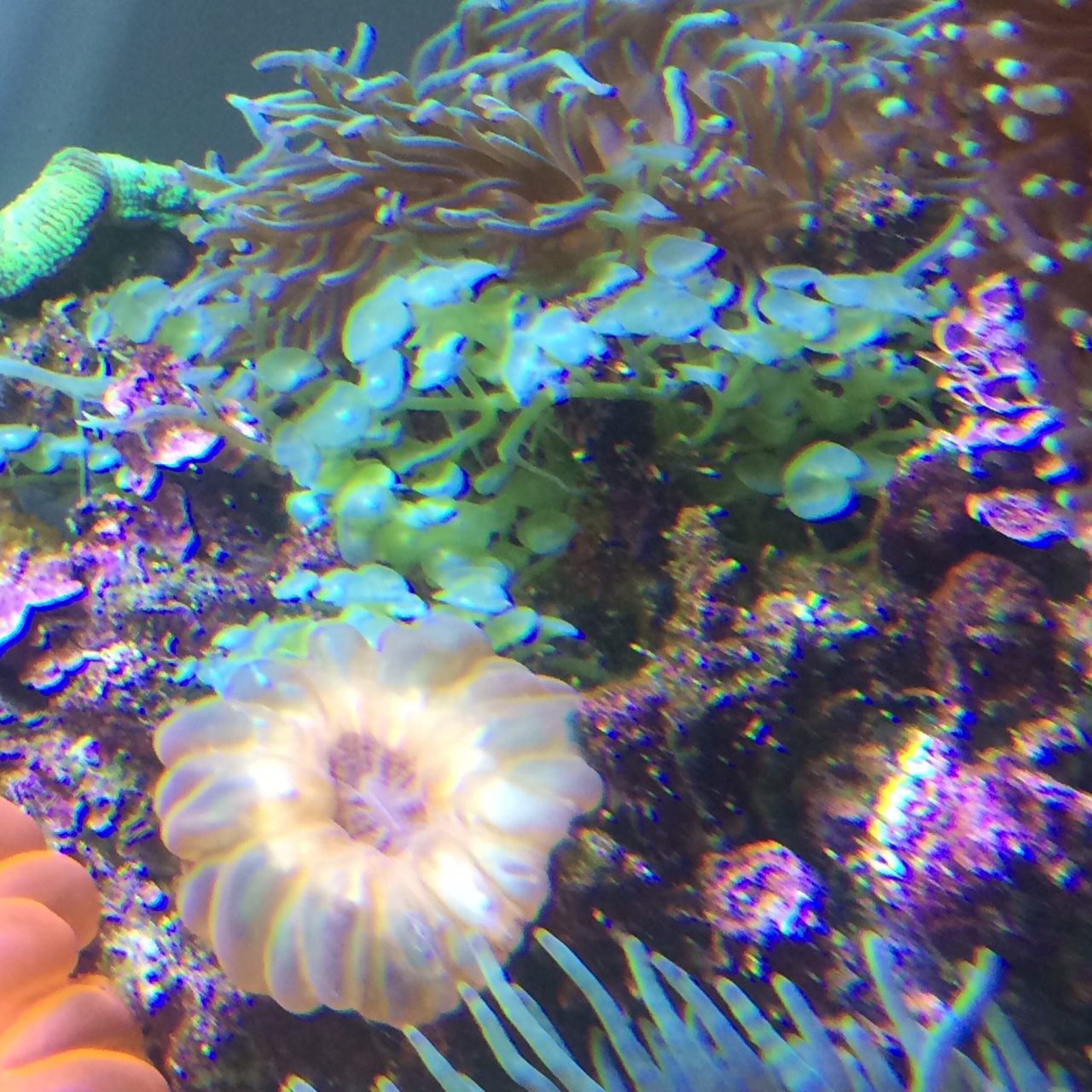 So today, decided it had to go.
As you all know, hubby is anal about scape and things looking OK.?
So 2 rocks removed, boiled in pot for 30 mins and outside to eventually turn into base rock.
We had done this before and had a couple of pieces we liked.
After opinions please,
Hubby likes both new. I like one new don't like the other. (not telling you which )
Just have to picture it purple and not white (yuk)
Hope it wont take to long to get coraline on it, I am constantly scrapping it off the black weir wall.
Will put corals back on when we know if they are right, they are fine on sand right now.
We want honest opinions please, if you hate it please let me know, if you love it let hubby know lol
Excuse the crappy IPhone shots.