My wonderful husband, knowing I always wanted to try my hand at keeping a nano tank, surprised me with a 14 gallon BioCube tank for Christmas.
All I've got in it right now is sand, liverock and, of course, water, but I'll keep you guys posted on my progress.
Here's a few pictures. It doesn't look quite this blue in person. The color is a little off in the pictures because I'm still learning to use my new camera.

Front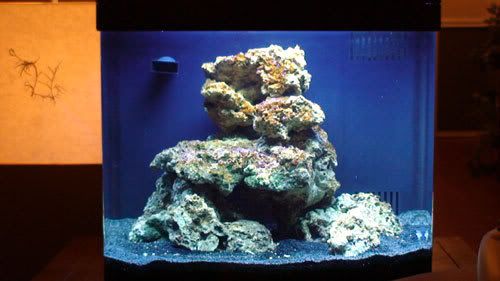 Left Side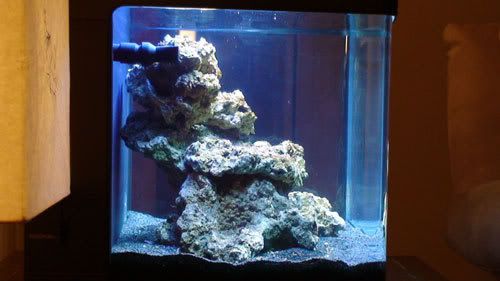 Right Side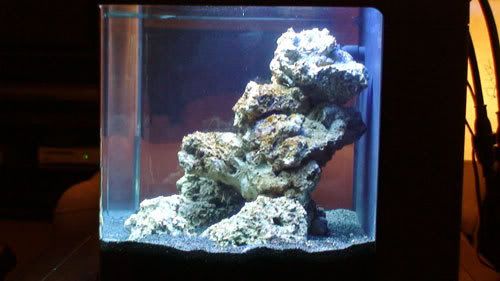 [hr]
Kimberly