So here's the story. I started with a 75 and my son bought me a Powder Brown tang. I got a great deal on a 180, but it needed some work. That was in April of 2008. Tank was dirty and needed a good cleaning.
Stand needed a complete makeover. Very weak construction and mold.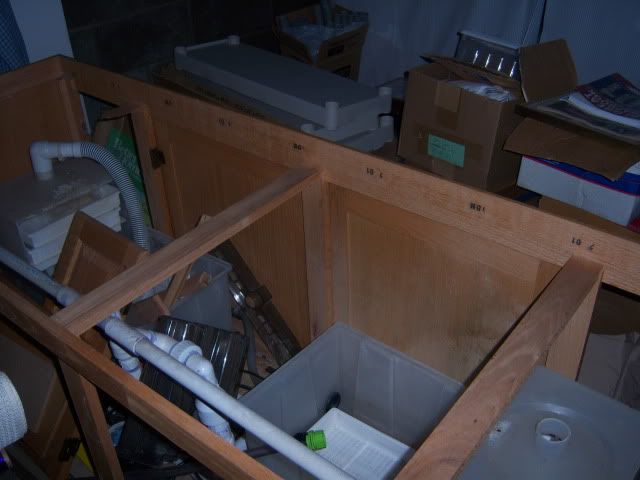 Had a friend build a new stand and repair the canopy (I'm not going to use the canopy now). Last year bought a Oceanic Model 3 sump.