This a shop that is 20min. from my house. I have bought both the Pakistan Butterflies from them, all my clean up crew and lot of food and other products. I'm a life time member, and get discounts 25% off of fish and 10% of product, which I have made back 3 times fold. So her it is.
There 2,500 display tank, they just had a management change so there displays are changing, not a lot of fish in now.
Fresh water display with water fall.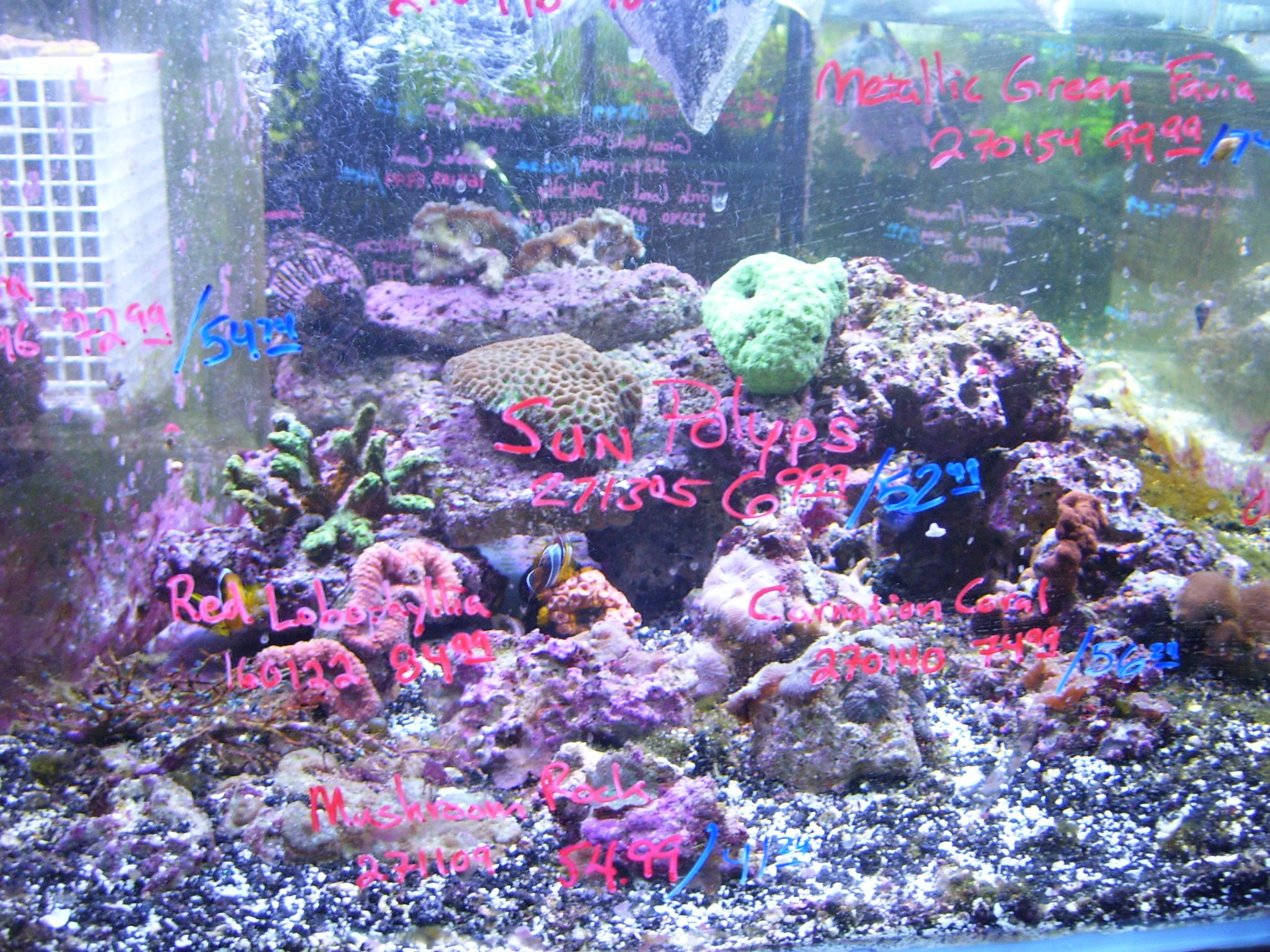 Coral tank Forgot to say"New corals just came in that is what floating on top of tank and fish in tanks in bacground."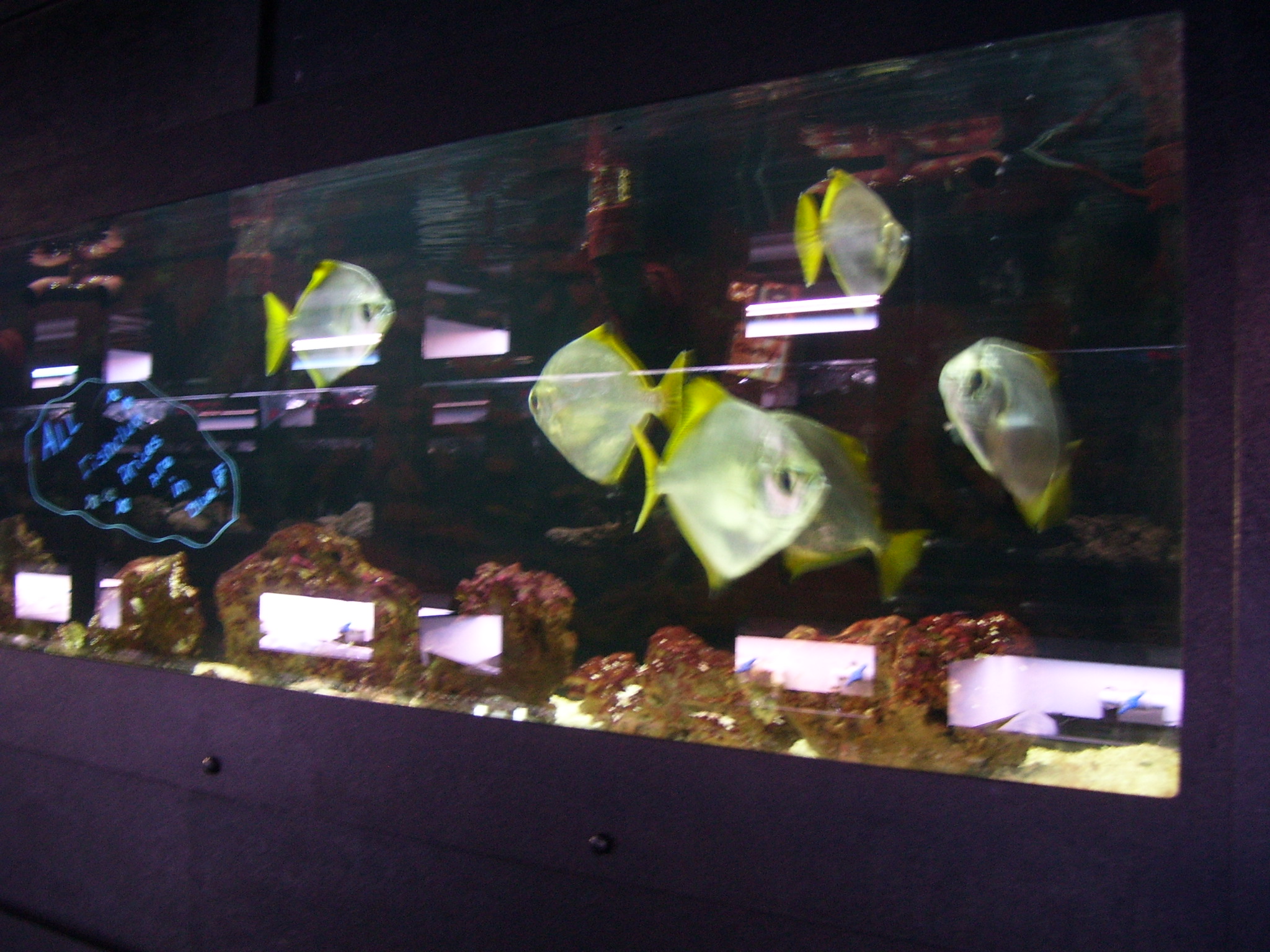 Salt water alley, with Arron assistant manager
Shark tank with full grown french angel and those fish in above picture. This tank was also down for repair, fish are all in back holding tanks.
and the fish that came home with tonight a Cream Angel, picture is off, the out line color is neon gray not blue. He is plump, ate mysis and was picking at the rocks. Better pictures will be on a different post. He currently be acclimated into the QT, will be out by 9:00 then rest till morning.