Hello everyone! Well it has been a while since I have been here. I broke down my old 180G reef tank back in October and I have taken a nice break from the constant maintenance and the cash needed to run the darn thing!
I decided I would get back into the hobby and get myself a Solana high clarity glass tank 18"x18"x18" or 25 gallons... i got the stand to go with it as well... I one of my old tank lights a 250W Lumen Max 3 HQI pendant with a Phx 250W 14K bulbs powered by a bluewave ballast... Man this thing is bright on this little tank. I also kept my ATO system other than that I am going to keep it as simple and low cost as possible.. I am going to manually dose calcium and alk and I am running Probidio. I put 20lbs of live reef grade sand in the tank along with 23lbs of LR. Luckily I experienced no cycle I think setting it up with fresh ocean water along with the LR and LS and Probidio made it possible.
This tank is going to have only bright nice corals haha since its so small I have to make sure what I put in here is worth the while!
I put 3 chromis in as start up fish all survived and they are staying for now.
For corals so far I have the following:
sunset monit
aussie acan
green eye chalice
neon green polyps
duncans
frag or bright purple fungia
tubs puprle polyp birdsnest
here are a few pics tell me what you think? So far all corals opened right away and I feed the acans and duncans too.
Let me know what you think and I will keep updating thread as i move along.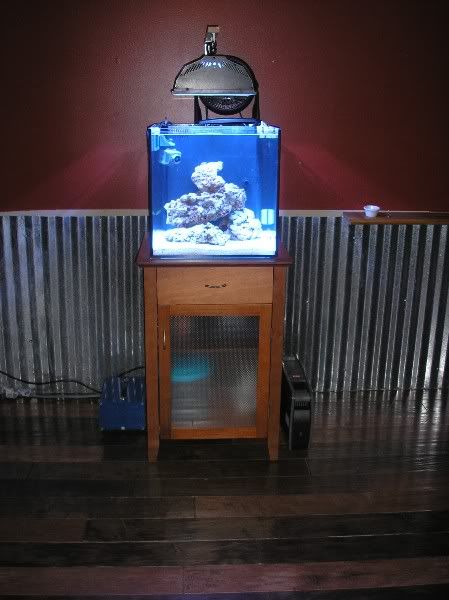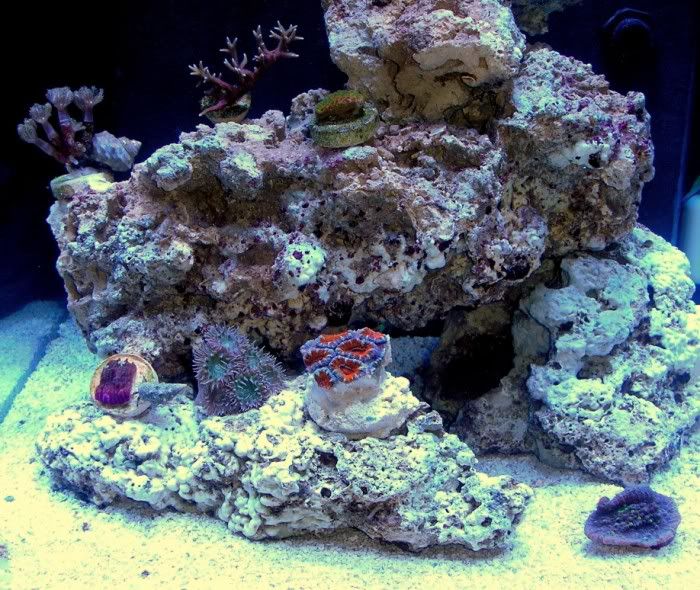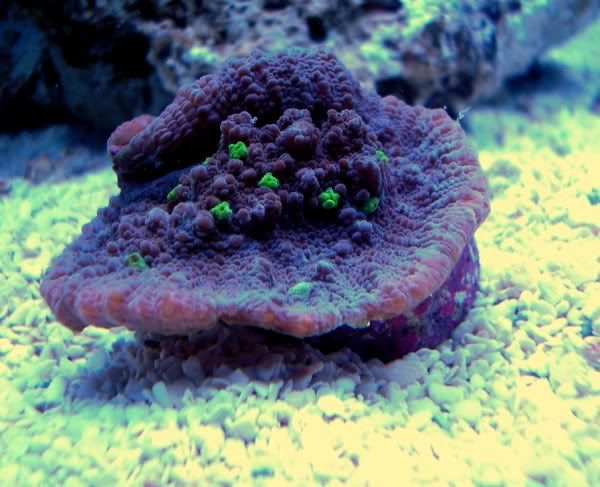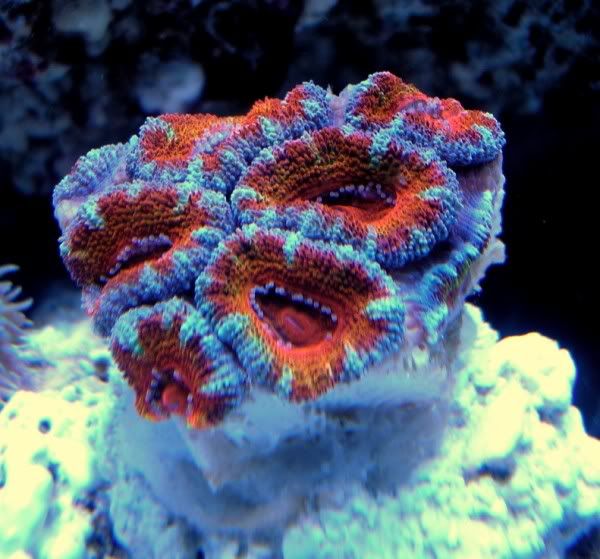 and RIP my old expensive tank!