well i guess its a superman coral for a reason all the corals around it its slowly growing over and killing... hmmm wheres the kryptonite?>?
heres a pic from the side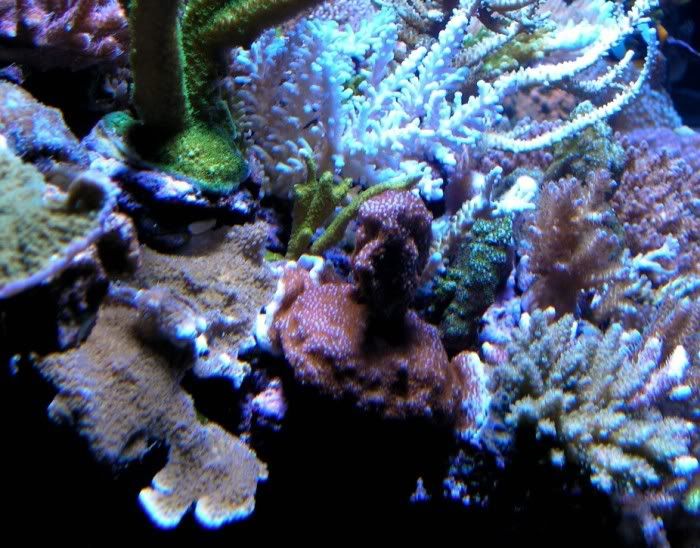 and in this pic you can catch a glance of its growth in the upper left hand corner and its growing over the base of my blue stag frag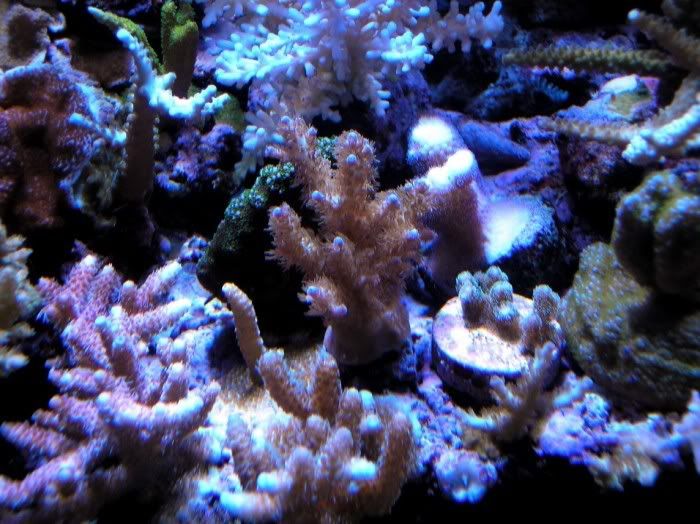 what to do??
anyways heres a few more pics i took of the tank